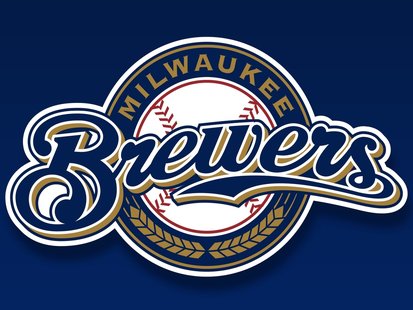 MILWAUKEE (WSAU) The Milwaukee Brewers are reportedly taking calls from playoff contenders interested in trading for Zack Greinke. General manager Doug Melvin was waiting to see if the Brewers could play themselves back into contention. But after going 4-and-8 after the All-Star break and losing six straight, the Brewers are now nine-and-a-half games out in the Wild Card race and 13-and-a-half back in their division. And the Milwaukee Journal Sentinel cited a Major League source as saying that Greinke is quote, "good as gone." The paper says Texas, Atlanta, and Anaheim are making the strongest efforts to get Greinke, who gave up only a run on three hits in seven innings at Philadelphia on Tuesday night. His next start is scheduled to be on Sunday, just two days before the trade deadline.
Greinke was offered a five-year contract just north of $100-million, before Philadelphia upped the ante yesterday by signing starter Cole Hamels to a six-year, $144-million ddeal. The Journal Sentinel says the Brewers could also be attempting to trade back-up catcher George Kottaras, with Jonathan Lucroy returning tonight from his hand injury.
Pitchers Randy Wolf and Francisco Rodriguez were also said to be on the block – but they've had sub-par seasons which could lessen their trade value. The paper also says teams have asked about Corey Hart and Aramis Ramirez, but the Brewers would need better offers to part with either of those.