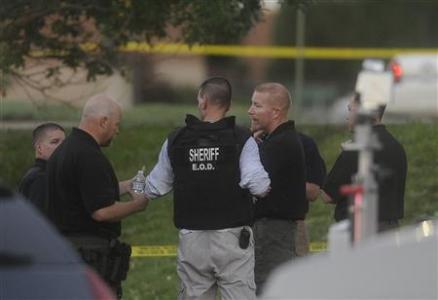 AURORA, CO (WTAQ) - A Mequon native was one of dozens of people shot in a Colorado movie theater Thursday night.
Carey Rottman is a 2003 graduate of Homestead High School. He called his parents at 2 a.m. from the hospital, telling them he was going to have surgery for a gunshot wound to his leg.
Thiensville dentist Dr. Dale Rottman and his wife immediately flew to Denver at their son's request.
Carey Rottman was married last month to his college sweetheart. He says it is lucky she decided not to go to the midnight showing of the new Batman movie.