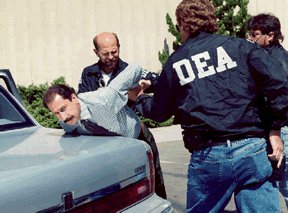 MERRILL, Wis (WSAU) Two more school employees involved in a marijuana ring have reached plea bargains.
Jay Peterson and Peter Miller both pled 'no contest' to possession of THC, the main ingredient in marijuana. Their sentences won't be known until their next court appearance. Both have agreed to give testimony if cases involving other defendants go to trial.
Peterson is a former Merrill coach and teacher. Miller is a former Merrill athletic director.
Last month Scott Peterson, who'd faced 27 charges in the case including distribution, also reached a plea agreement. He'd been the key figure in the case that involved school employees in Antigo and Merrill.