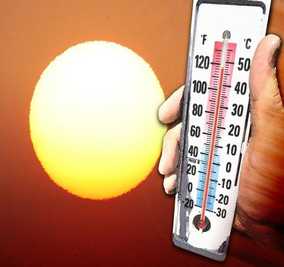 MADISON, WI (WTAQ) - Wisconsin has recorded its 10th death in which the recent heat wave was confirmed to be a factor.
The Dane County medical examiner's office said Friday that it just received test results confirming that the triple-digit heat was a factor in the death of a 73-year-old Madison man on July 5th.
Officials said the man did not have air conditioning where he lived. He did not live alone, and his body was found within several hours after he died.
Officials said the man had medical factors that increased his risk of dying from the heat – but they didn't elaborate.
It was Dane County's first confirmed heat-related death. La Crosse and Barron counties have had two each. One heat death was reported in Kewaunee, Vernon, Richland, Rock, and Juneau counties.