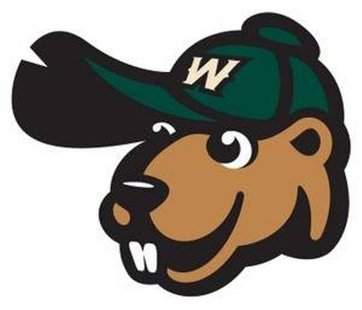 WAUSAU, WI (WSAU) The Wisconsin Woodchucks were in need of a starting pitcher on Wednesday night and they went with a guy whi is very familiar with the mound at Athletic Park. Wausau West grad Adam Kramer pitched five scoreless innings as the Chucks beat Madison 1-0 in a five inning rain shortened game.
Kramer, who plays his college ball at Concordia-St.Paul only allowed two hits in the victory. Brad McKewon knocked in the games only run with an infield single that plated Brendan Hayden.
Eric Filia-Snyder may have saved the game for the Chucks in the fourth by running down a long drive to the right-center field gap and doubling a runner off second to end the inning.
The Woodchucks are now 12-1 in the second half of the season and three games up on the Mallards in the South Division standings. The two teams play again Thursday night in Madison. You can hear the game on Foxsports1390 at 6:45.
Rest of NWL Scores
La Crosse 5 Eau Claire 4
Green Bay 5 Wisconsin RApids 1
Battle Creek 2 Lakeshore 1
St. Cloud 7 Waterloo 6
Alexandria 9 Willmar 7
Duluth 8 Thunder Bay 4
Rochester 10 Mankato 7