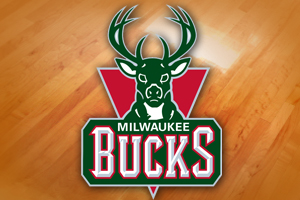 LAS VEGAS, NV (WSAU) The Milwaukee Bucks lost to Washington yesterday, 78-to-75 in N-B-A Summer League at Las Vegas. The Bucks were down by two in the final seconds when Tobias Harris missed a bank shot near the basket. Wizards' first-round draft pick Bradley Beal then made a free-throw to give Washington its three-point win.
The second-year Harris had 24 points and 12 points – and he became only the fourth player in the Vegas Summer League to have a 20-10 game. First-round forward John Henson had 20 points and nine rebounds in his pro debut. He missed the Bucks' victory over New Orleans on Monday with flu-like symptoms.
Milwaukee is now 1-and-1 in its five-game summer league schedule. The Bucks will play a select team from the N-B-A's Developmental League tonight. For the second year in a row, the Bucks failed to use their amnesty card. Tuesday was the deadline to use it, and Bucks' general manager John Hammond said he never seriously thought about employing it.
The amnesty clause has been in effect for two seasons. It allows a team to waive a player who's still owed money, and not have that money count against a team's salary cap or luxury tax status. The player must still be paid, however.
The clause allows teams to take huge contracts off their books, like Philadelphia did when it released Elton Brand without having to include the 18-million dollars he was owed on its salary cap. It can only be used for contracts in place in the previous collective bargaining agreement that was replaced a year ago. It can be used once in the new agreement.