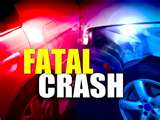 MONROE COUNTY, WI (WTAQ) - A western Wisconsin woman died early Sunday in a fiery one-car crash.
Monroe County authorities said 42-year-old Wendy Downing of Portland was driving south on Highway 27 when her auto slid into a ditch, hit a group of trees, and then started on fire.
Officials said a passer-by tried to save Downing, but could not do so because of the extensive damage.
She died at the scene.