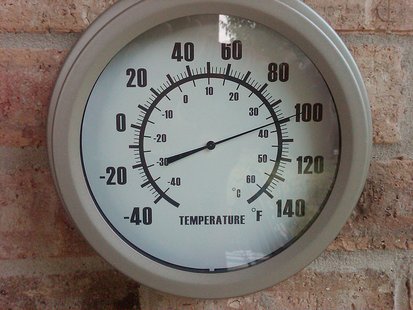 GREEN BAY, WI (WTAQ) - 100 degree heat is expected to return to Wisconsin Monday – and this time, the north may not be exempt.
Two weeks ago, the triple-digit heat did not get much further north than Wisconsin Rapids. But forecasters are predicting highs of 100 or higher Monday afternoon as far north as Burnett County.
Green Bay could get its first 100 degree day since July of 1995. The heat index is expected to reach 110 in some areas.
The National Weather Service has issued a heat advisory from late morning through 9 p.m. Monday for northern and central Wisconsin except the far northeast. The advisory will continue until 9 p.m. Tuesday for most of southern Wisconsin.
Forecasters say a cold front will go through the Badger State Tuesday. And some parts of the north might not get out of the 70's, while the far south could hit 100 again.
Showers are expected with the cold front – and the entire state is predicted to be cooler from Wednesday through at least Friday, with highs in the 70's and 80's in the forecast.