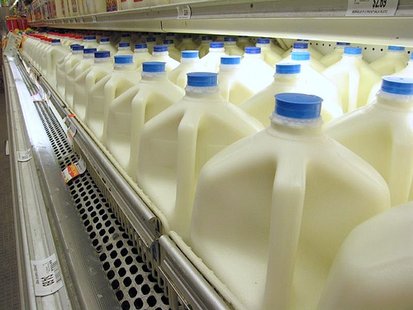 UNDATED (WSAU) More concerns are being raised about the proposed conversion of the federal safety net for dairy farmers into an insurance program.
The change is part of the next Farm Bill endorsed last week by the House Agriculture Committee. Small dairy farms have received direct federal subsidies when the market price for milk drops below certain levels. And the Badger State has received more relief than others, because a larger percentage of Wisconsin farms are smaller family operations.
The Milk Income Loss Contract program is due to expire September 30th. And the Farm Bill replaces it with an insurance system funded by both taxpayers and farmers. La Crosse House Democrat Ron Kind says he's leery of the change, saying it would restrict the state's production capability.
Keith York, a vice president of the Professional Dairy Producers of Wisconsin, says government spending needs to be cut – and he personally believes farmers are willing to do their part. But York says the new system could hurt dairy exports due to lower production. And some analysts say there's no guarantee the insurance system would reduce costs for taxpayers. A farm with 100 cows would pay $11,700 to cover 90-percent of its milk over five years. And U-W Madison analyst Mark Stephenson said it would have paid $6,300 over the last five years to a farmer who bought that much coverage. But the Great Recession occurred during that time span. And some say insurance pay-outs might go through the roof if there's another drought like the one now being felt in much of the country.
Kind is also concerned that a cut in milk production would hurt cheese plants. He says the full House might not vote on the package until after the November elections.