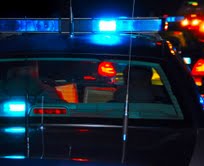 MADISON, Wis. (WSAU) - Two people have been arrested on charges related to a string of bank robberies in southern Wisconsin.
Madison and Mount Horeb police, along with FBI agents, arrested 29-year-old Michael Benike of Madison and 25-year-old Tara Thousand of Mount Horeb. They are charged in six bank robberies. The first took place on May 9 in Middleton.
They are both scheduled to appear in federal court in Madison on July 19. Each charge carries a maximum sentence of 20-years in prison.