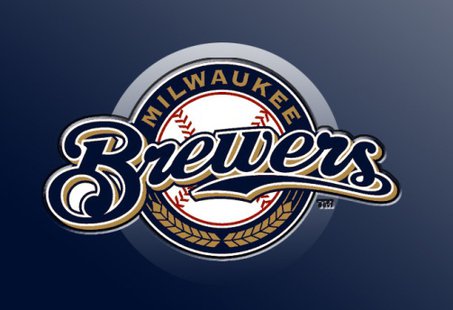 MILWAUKEE (WSAU-TSN) Quite a start for the second half of the season.
Cody Ransom's eighth inning grand slam lifted the Milwaukee Brewers to 10-7 win over the Pittsburgh Pirates in the opener of a three-game set at Miller Park.
Ryan Braun and Aramis Ramirez both singled before executing a double-steal to put runners at second and third. Rickie Weeks was then intentionally walked to load the bases for Ransom, who crushed his first career grand slam.
Braun finished the game 4-for-4 with a pair of solo homers and Corey Hart had three hits and scored a run for the Brewers, winners in three of four and seven of 10.
Francisco Rodriguez (2-4) got the win after tossing a scoreless seventh. Zack Greinke started for Milwaukee and gave up six runs -- five earned -- on seven hits and struck out six.
Andrew McCutchen, Pedro Alvarez and Neil Walker each homered for the Pirates, who had won six of seven coming in.
Tony Watson (4-1) was pegged with the loss after giving up Ransom's grand slam.
The Brewers scored three with two outs in the first to go up 3-0. Ryan Braun blasted a solo homer, his 25th of the year. Aramis Ramirez followed with a walk and Corey Hart singled before Weeks smacked a double to plate two more.
Pittsburgh got on the board in the third because of a two-out error. James McDonald walked, moved to third on a Drew Sutton double and then scored when Weeks committed an error.
A four-run fourth gave the Pirates a 5-3 advantage. Rod Barajas and Clint Barmes hit each singled before Sutton doubled to left to score Barajas. Walker followed with a three-run homer to left-center to clear the bases.
The Brewers were able to push one across in the home half. Martin Maldonado singled, moved to second when Norichika Aoki walked and took third when Nyjer Morgan grounded out. Braun followed with a single to plate Maldonado.
Alvarez's solo shot in the fifth made it 6-4.
But Milwaukee scored again in the home half after Weeks walked, moved to second on a Maldonado single and scored when Travis Ishikawa singled to left- center.
Braun's second homer of the night knotted things up at 6-6 in the sixth.
McCutchen hit a home run in the ninth to cap the scoring.
The Brewers and Pirates continue their series at 5:35pm CT on Saturday on AM-550 FM-99.9 WSAU.