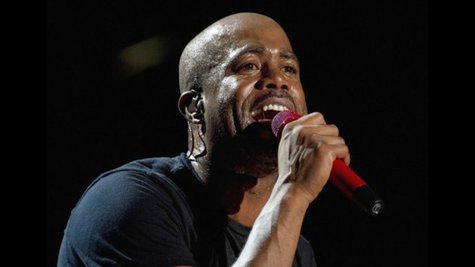 Dariu s Rucker enlisted Lady Antebellum to sing on his cover of the Old Crow Medicine Show song "Wagon Wheel." The members of Lady A already loved the song, so they jumped at the chance to sing it with Darius for his next album. Their contribution made "Wagon Wheel" a true highlight of the new album for Darius too.
"I cut it to put it as the last song on my record, to end the record that way," Darius says, "and when they were done, I was like, 'Man, it'll probably be second, and if it's the first single, I'm OK with that too."
"Wagon Wheel" has been a cult favorite among Old Crow Medicine Show fans for years, and Darius is excited to introduce it to mainstream country fans.
He says, "There's so many people out there that haven't heard it, you know, that should hear it."
Darius is now putting the finishing touches on his upcoming third studio album.
Copyright 2012 ABC News Radio