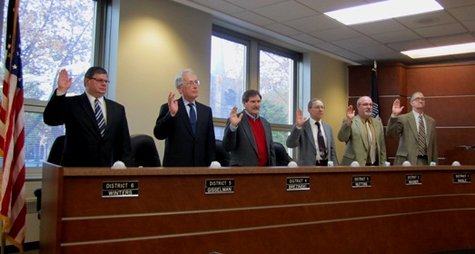 WAUSAU, Wis. (WSAU) - Longtime Wausau alderman and former city council president Ed Gale announced his resignation from the city council tonight.
In a statement to the council after the regular business of the monthly meeting, Gale informed council members that he'd be stepping down effective at the end of the month. Gale thanked the council for thier support, and quoted health and personal reasons for his resignation.
City council president Lisa Rasmussen said afterwards that the first notice she'd gotten that he'd be stepping down was a letter he handed to her immediately before taking the podium.
Gale lost an election for the Wausau mayor's race ealier this year to incumbent Jim Tipple.
Gale was not available for comment after the meeting.