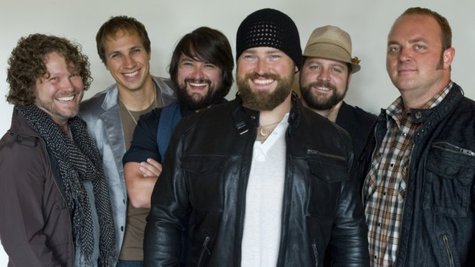 Zac Brown Band 's third studio album, Uncaged , is out this week, and lead singer Zac Brown thinks it's the group's best release to date. Since they've been recording together for several years now, Zac thinks they've really gelled as a band.
"We've matured," Zac says. "We're better musicians. We're better writers. We're better as a band and as a unit, and it reflects in the music."
The members of Zac Brown Band also put in a lot of time and effort working on Uncaged . Zac says, "We work harder than a lot of other bands I think, so I think that's what sets us apart."
Uncaged is also the first Zac Brown Band album since they added Daniel do los Reyes on percussion. Daniel has played with everyone from Sting to Jennifer Lopez , and Zac says, "He's all over the record. I mean, all over it, under it, everything. There's little parts of you that are moving that weren't moving before."
You can catch Zac Brown Band on CBS' Late Show with David Letterman on Wednesday and NBC's Today on Friday.
Copyright 2012 ABC News Radio