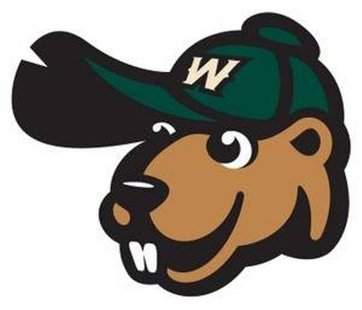 WAUSAU, Wi (WSAU) On a night when the defense wasn't doing the job the Wisconsin Woodchucks relied on their offense to pull out a 6-5 win over the Lakeshore Chinnoks at Athletic Park.
The Chucks made six errors and a number of mental mistakes that led to 4 unearned runs for the Chinooks who took a 3-0 lead in the second. The Chucks responded with three runs of their own in the third. They also had a three run fifth inning and took the lead for good.
Sklyer Ewing had three doubles and 2 RBI's and J.D. Davis drove in four runs for the Chucks and made a winner of Jack Fischer. Fischer had 9 strikeouts in the victory. Jackson Lowrey got the save.
The Chucks have started the second half of the Northwoods League season at 4-0 and will host Lakeshore again tonight. You can hear the game on Foxsports1390 at 6:15.
The Rest of the NWL Scores
Eau Claire 8 Wisconsin Rapids 6
Wisconsin Rapids 11 Eau Claire 3
Mankato 4 Waterloo 2
La Crosse 5 Battle Creek 1
Green Bay 4 Madison 0
Duluth 9 St. Cloud 5
Willmar 21 Rochester 11
Alexandria 7 Thunder Bay 2