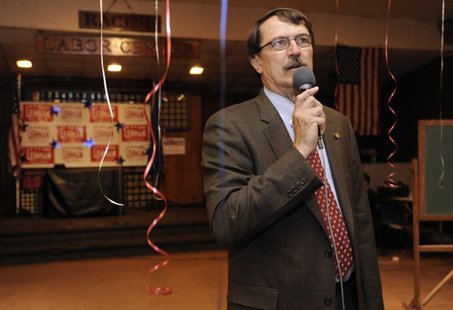 RACINE, Wis. (WSAU) - Five weeks after he was voted out of office, Van Wanggaard conceded defeat this morning in his Wisconsin Senate recall election.
The Racine Republican said he would not file a lawsuit to challenge Democrat John Lehman's victory on June fifth. A recount showed that Wanggaard lost by 819 votes, for a margin of just over one-percent. Wanggaard and other Republicans claimed massive voter fraud, and he said he received pleas from throughout the state to go to court. But he says a lawsuit would not be in the best interests of the Racine area or the Badger State.
His defeat gives Democrats the majority in the Senate, at least until the November elections. Wanggaard said it's more important for the G-O-P to focus on winning back the Senate this fall – and to win the state's open U-S Senate seat and 10 electoral votes in the presidential contest. Wanggaard, who unseated Lehman in 2010, says he'll run for the post again in the 2014 elections.
But there's already talk that Lehman will be targeted for a recall attempt next summer, a year after he takes office.