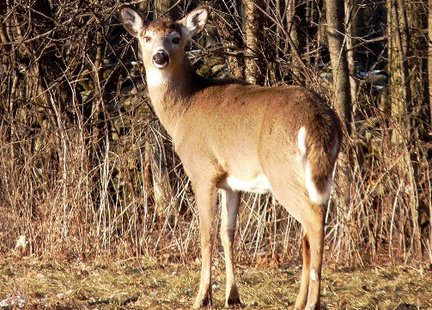 STEVENS POINT, Wis. (WSAU) – Stevens Point officials are looking for volunteers and donations for this year's urban deer culling.
The city was unable to budget money for the program this year which usually runs about $3,000. Deer management chair Elbert Rackow says it's important to keep the city's deer population down. "People can run into deer inside the city limits, and that costs plenty to fix." Rackow says they also get plenty of complaints each year about deer eating shrubs and gardens.
Rackow says that three thousand dollars is put towards both the cost of hiring a crew of bow hunters to kill deer, as well as register them with the state. "They have to be tagged and field dressed when we cull them." He says those deer don't go to waste though. Culled deer are then turned over to local food banks for processing into meat for families.
The city treasurer will be taking donations for the program this summer ahead of a possible hunt this fall.
CONTACT:City TreasurerCity of Stevens Point1515 Strongs AvenueStevens Point, WI 54481