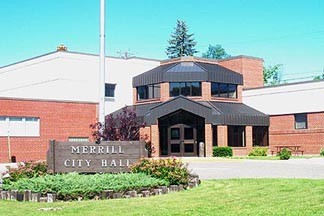 MERRILL, Wis. (WSAU) – Merrill Fire Chief Bob Odegard will be stepping down at the end of the year.
Odegard turned in his resignation letter to city staff last week. He say's it's about time for him to step down. "My wife has been hinting at it for some time, and it's about time for me to start slowing down." He's been with the department for most of his career, and says he's put in his time.
City administrator Dave Johnson says the city will be looking into the hiring process starting tomorrow by opening the hiring freeze on the fire chief position. "Any position that we fill, that freeze has to be lifted." The committee of the whole will then turn the process over to the personnel committee.
Odegard says there will be some issues coming in for the new fire chief, mainly focused on getting new facilities for the fire department. "That main fire station downtown has been in use, in one form or another, for a century." The department has also seen staffing and budget cuts and has been working out communication with city council on how to handle staffing issues.
Odegard he's not quite sure what to do with his pending free time. "I'm thinking of taking up hunting and fishing again." He says it will nice to be bored once in a while.