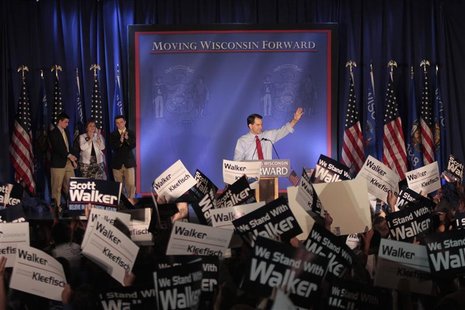 WILLAMSBURG, Va. (WSAU) - Governor Scott Walker says he wants to learn how other states are trying to improve their economies, when he attends a four-day meeting of the National Governors Association.
The meeting runs from Thursday through Sunday in Williamsburg Virginia. The Republican Walker said today that he looks forward to telling governors about quote, "Wisconsin's complete turnaround" after years of job losses, wage cuts, and budget deficits.
He also wants to attend committee meetings on workforce education and health-and-human services.Walker is vowing not to move forward with a statewide health insurance exchange, as required by the national health reform law which was upheld by the U-S Supreme Court last month. Walker says he's counting on voters to elect Republicans this fall who vow to dismantle the health package.