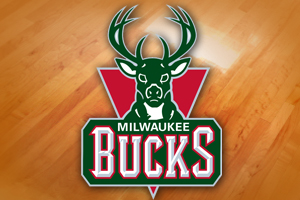 MILWAUKEE, WI (WSAU) The Milwaukee Bucks will keep Ersan Ilyasova. The Journal Sentinel said the free-agent forward has agreed to a five-year contract worth 45-million dollars.
Free agents cannot sign new deals until Wednesday, after a two-week N-B-A negotiating period ends.
The 6-10 Ilyasova had a breakout season for the Bucks this year, averaging 13 points a game with nine rebounds and around one-point-two assists. And he finished second in the voting as the N-B-A's most improved player.
He was Milwaukee's top rebounder after Andrew Bogut went down with an ankle injury and was later traded to Golden State. The 25-year-old Ilyasova, a native of Turkey, had also drawn interest from Toronto, the Brooklyn Nets, and several European teams. He played for two years in Spain after the Bucks drafted him in 2005. He returned to Milwaukee three seasons ago.
The Bucks reportedly made a strong effort to re-sign Ilyasova. The Journal Sentinel said his new contracts puts the Bucks over their 58-million dollar salary cap – but he can still get players through trades and salary exceptions. Milwaukee also has its full mid-level exception of five-million-dollars to use.
The Bucks still have a cap-hold on forward Carlos Delfino, but media reports have raised doubts about whether he'll return this fall.