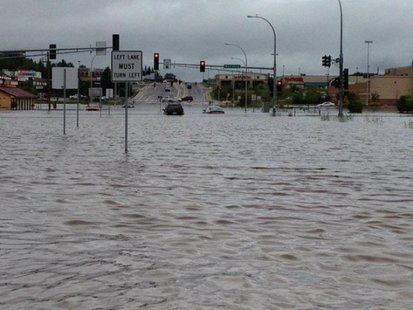 MADISON, WI (WTAQ) - Later this month, federal officials will start assessing flood damage in northwest Wisconsin from mid-June.
Governor Scott Walker asked the Federal Emergency Management Agency Friday to determine whether the state should ask for disaster assistance.
Earlier this week, Superior's mayor said he doubted there was enough damage to qualify for federal disaster grants and loans. Local officials estimate that it cost $11 million to remove debris, fix washed out roads, and take emergency steps, after more than 6 inches of rain fell over a two-day period in mid-June.
UW-Superior had $8.5 million in damage alone.
FEMA will start its damage assessment July 17th in Douglas, Bayfield, and Ashland counties as well as the Red Cliff Indian reservation near Bayfield.
Authorities say the damage was much worse in neighboring Minnesota – especially in Duluth, which had up to 10 inches of rain in a two-day stretch.