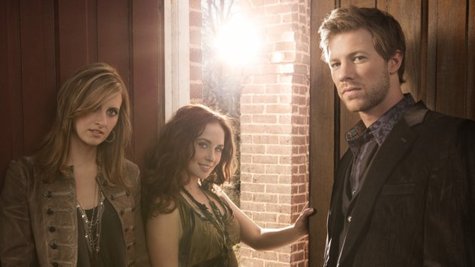 Edens Edge toured with Brad Paisley last year, and now they've covered his hit with Alison Krauss , "Whiskey Lullaby." Their version of the song was recorded for Billboard.com 's Candid Covers series.
Lead singer Hannah Blaylock says, "We prepared 'Whiskey Lullaby' because it's one of our all-time favorite songs -- not only because it's sung by two of our favorite artists ever, but just the song itself is such an amazing piece of art and music and we love sad songs."
Edens Edge is now climbing the country chart with their new single, "Too Good to Be True," taken from their self-titled debut album in stores now.
Copyright 2012 ABC News Radio
(Short Ad May Air Before Performance Starts)