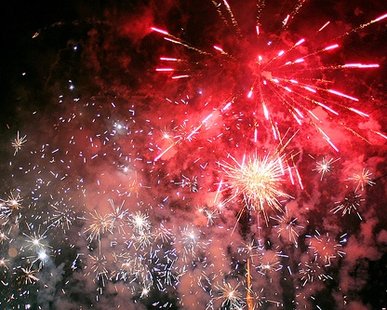 WAUSAU, Wis (WSAU) In Wausau, it was a Fourth of July without fireworks.
The winds picked up after sunset last night, and the Wausau fire marshal and the Jaycees decided it wasn't safe to have their fireworks show. It was cancelled, and there are no plans to reschedule. There was a large crowd at the grandstand to see the show that went home disappointed.
Those high winds and scattered thunderstorms are responsible for a new round of power outages in the northwoods. As of 3am about 4,000 Wisconsin Public Service customers are without electricity.
Most of the outages are in Eagle River and Minocqua. There are scattered outages in Wabeno and Rhinelander. Crews have worked through the night, and hope to have most customers restored this morning.
Power outage information changes often. Track the outages from Wisconsin Public Service here:http://www.wisconsinpublicservice.com/outagesummary/view/outagegrid.aspx