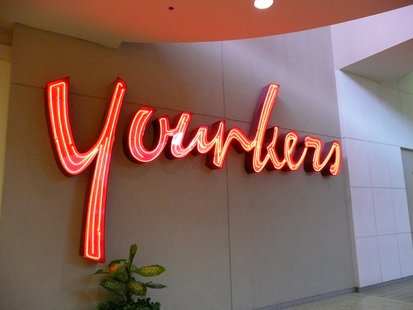 MENOMINEE FALLS, Wis. (WSAU) - Two large Wisconsin department store chains report lower sales in June than a year ago – but not because folks are intentionally spending less, as some economists project.
Kohl's Department Stores, based in Menomonee Falls, reports a four-point-two percent revenue drop in stores that have been open at least a year. And Bon-Ton Stores – the owner of Younkers, Boston Stores, and Herberger's – reported a year-to-year sales drop of point-eight percent. Kohl's decline was a full-percentage point higher than what outside analysts from Thomson Reuters expected.
C-E-O Kevin Mansell said Kohl's was encouraged to see higher sales in the latter weeks of June, when it was building inventory levels. Menswear and footwear had the strongest sales, and the Midwest performed the best.
Bon-Ton C-E-O Brendan Hoffman said his company's Father's Day promotions did well. But they were disappointed with sales at the end of the month. Hoffman blamed the declines on the timing of the July Fourth holiday, plus heavy thunderstorms in some of its markets. He said Bon-Ton's "E-commerce" had a double-digit sales hike. Bon-Ton's headquarters are in Milwaukee and York Pennsylvania.