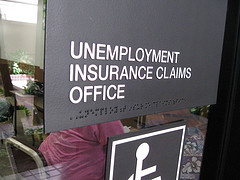 WSAHINGTON, DC (WSAU) - Fewer people are applying for jobless benefits, both nationally and in Wisconsin.
The Labor Department said today that a seasonally-adjusted 374-thousand people applied for unemployment benefits last week – 14-percent fewer than the week before. And in the previous week, Wisconsin had the fourth-largest decrease in applications filed. No reason was given for a drop of more than 15-hundred new requests for jobless benefits in the Badger State.
Pennsylvania had the biggest decline with 78-hundred, due mainly to fewer layoffs in the transportation, health care, entertainment, and hospitality industries. California had the biggest increase in jobless benefit requests as of two weeks ago, due mostly to layoffs in the service industry. Still, the national data portrays a job market that's improving slowly.
Unemployment figures are due out tomorrow – and national economists predict an increase of 90-thousand U-S jobs last month.