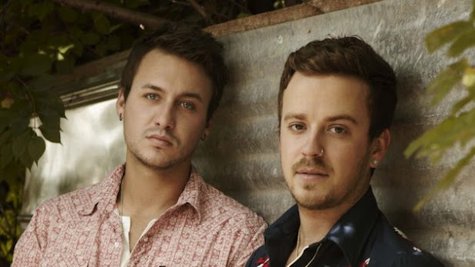 Country duo Love and Theft is back with their latest hit, "Angel Eyes." Unless you're listening very closely, you may not realize that both members of the duo, Eric Gunderson and Stephen Barker Liles , sing lead on the track.
Eric tells ABC News Radio, "Stephen sings the first verse. I sing the second verse. He sings the first chorus. I sing the second chorus and then from there on out it just pretty much switches back and forth the whole time."
Fans are sometimes confused to see both Eric and Stephen trade the lead part on "Angel Eyes" in concert.
"You see them looking back and forth and they don't even realize," Stephen says. "I think that adds a cool element to our live show."
"Angel Eyes" is the lead single from Love & Theft's new self-titled album, due out July 24.
Copyright 2012 ABC News Radio