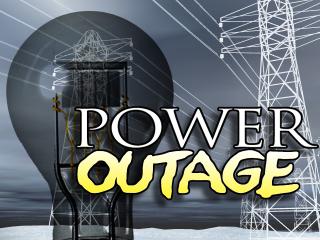 UNDATED (WSAU) Thousands in Wisconsin are getting a taste of hot weather without air conditioning. Wisconsin Public Service say thunderstorms hit parts of the northwoods last night. At the height of the storm 13,000 customers were without power.
As of 2am power outages were reported in Eagle River, Minocqua , Rhinelander, and Tomahawk.
There are many trees down in Forest County, where another line of storms moved through earlier this morning. There were reports of hail from a storm late yesterday afternoon in Langlade, Shawano, and Brown counties.
WPS hopes to have most customers back on-line later today.
Last weekend powerful storms along the mid-Atlantic coast left more than 3-million without power from the Carolinas to New Jersey -- some are still not restored. And there are additional outages in the northern suburbs of Chicago, where many of those homes and businesses were back on-line last night.
Wisconsin Public Service updates their power outage information in real time.You can track the information here: http://www.wisconsinpublicservice.com/outagesummary/view/outagegrid.aspx