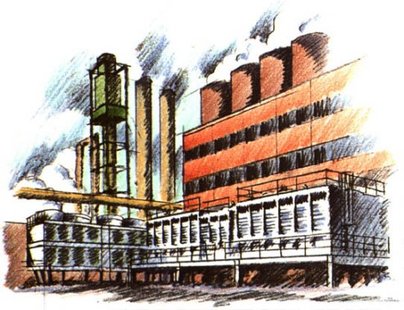 UNDATED (WSAU) Wisconsin manufacturers say they'll keep growing, despite a new report that national factory activity dropped in June for the first time in almost three years. The Institute for Supply Management said production declined, and new factory orders took a big drop. But some Milwaukee area executives say they have backlogs for new orders that stretch into next year – and they'll keep rolling in spite of national month-to-month trends.
Mike Uzelac, who owns a metal fabricating plant in Greendale, said his upward production track could not change so quickly even if it wanted to – and he remains optimistic going all the way in 2013. The declines reported by the national Supply Management Institute came in spite of a glowing report for June by the Milwaukee area chapter of the same group. Its manufacturing index rose above 60, with anything above 50 showing growth.
And the Milwaukee report also showed a growth in factory orders. Tim Hanley of the Milwaukee consulting office of Deloitte Touche Tohmatsu said declining exports have cut into U-S manufacturing, as slowdowns continue in Europe and Asia. And Ken Brusda of North Star Asset Management in Menasha says it's prudent for many businesses to be cautious until after the November elections, to see what the political climate will be on issues like taxes and health care.