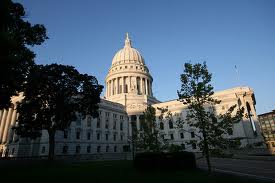 MADISON, Wis. (WSAU) - State and local government employees will not have to worry about losing their traditional pensions.
A report released this morning does not recommend any changes to the 77-billion-dollar Wisconsin Retirement System. Three state agencies pointed out that the pension plan is in strong financial shape, with its unique risk-sharing features. As a result, Republican Governor Scott Walker said he has no plans to make what he called "substantial" changes to the system in next year's state budget.
But Walker said he wants to make sure the government pension plan stays quote, "fiscally sustainable for both taxpayers and retirees." The report was written by the Administration Department, along with the Employee Relations and Employee Trust Funds' offices. It said the state should not move toward an optional defined-contribution plan like a 401-"K," or let employees opt-out of the system altogether.
The State Retirement System serves all Wisconsin public employees except Milwaukee city-and-county workers, which have their own system.