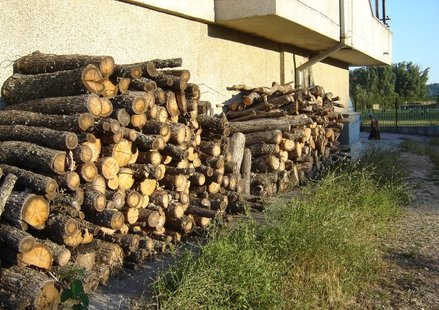 WAUSAU, Wis. (WSAU) – State regulators want to change the way firewood dealers in Wisconsin are certified.
The state agriculture department will hold a public hearing on some rule changes Wednesday in Wausau. The hearing is from 11 a.m. to 1 p.m. at the Wusau public library.
The changes would define a dealer as someone who sells at least 20 cords of wood each year and lower the threshold for how firewood is treated to remove invasive pests and diseases like gypsy moth and the emerald ash borer.
Another change would make certifications last for one year from the date they are issued. Now, dealers have to re-certify at the beginning of the year.
"I think it just gets a little bit easier for those who are interested in certification to actually obtain it," said Mick Skwarok, a state plant, pest and disease specialist.
Dealers do not need to be certified to sell firewood in Wisconsin. But Skwarok says there's a benefit to getting certified because certified firewood is allowed in all state parks and can be moved without restriction around the state. Without the certification, state park users can only bring in firewood if they buy it within 25 miles of a park.
The state started a voluntary certification program in 2007. The program has since grown in popularity and the state now lists 30 certified dealers.