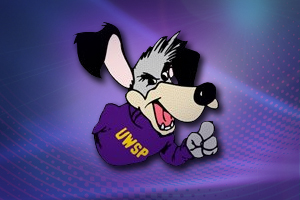 ADRIAN, MI (UWSP) - Two goals from
Andrew Kolb
(Toledo, OH/Toledo Catholic) were not enough as the UW-Stevens Point men's hockey team suffered a 6-4 loss to Adrian College on Saturday afternoon, splitting the weekend series with the No. 5 Bulldogs.
Box Score
After a scoreless first period, Kolb got the scoring started five minutes into the second, off the sticks of
Scott Henegar
(Trenton, MI/Trenton) and
Kyle Heck
(Plover, WI/SPASH). Five minutes later Heck connected on a goal of his own, giving the Pointers the 2-0 lead. Adrian then scored five unanswered to take the 5-2 lead. With 1:30 left on the clock, Kolb connected on his second goal of the evening, but Adrian responded with a goal of its own 30 second later.
Alex Brooks
(Grand Rapids, MI) netted a goal with five seconds left in the game, but it was not enough as the Bulldogs skated to the 6-4 victory. The loss snaps a four-game winnings streak for UWSP. UWSP (8-6-1, 4-6-1 NCHA) returns to action Jan. 4 as it hosts St. Olaf. Face-off set for 7 p.m. The Pointers will hold their annual "Skate with the Pointers" night. The following link takes you to UW Stevens Point Athletics website:
Bulldogs bite back to split weekend series with Pointers, 6-4