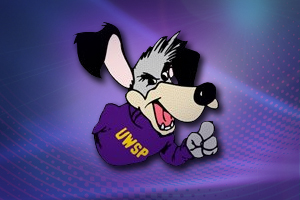 RICHARDSON, TX - Senior Jordan Giordana (Kaukauna, WI/Kaukauna) scored a career-high 29 points including nine three-pointers as the No. 5 UW-Stevens Point men's basketball team rolled to a 72-55 victory over University Texas-Dallas on Saturday evening in UTD Activity Center.
UW-Stevens Point held an early nine-point lead, 9-0, before Dallas cut the deficit to 28-20 with four minutes remaining in the opening half. Stevens Point pushed the lead to a comfortable eleven-point margin, taking a 34-23 edge into halftime.
In the second half, the Comets chipped away at the lead and pulled to within two points, 40-38, with just over 14 minutes remaining in the game.
The Pointers pulled away down the stretch to close out the 17-point victory.
Joe Ritchay (Wisconsin Rapids, WI/Lincoln) added six rebounds and three steals to his 13-point performance while DeVon Jackson (Milwaukee/Rufus King/Williston State) and Alex Richard (Spring Green, WI/River Valley) chipped in nine points each. Trevor Hass (New London, WI/New London/Augustana (SD)) added eight.
Kyle Schleigh led Dallas with 13 points.
UW-Stevens Point (11-1) returns to action on Monday, Dec. 31 with a match-up against Concordia University – Texas in Austin, Texas. Tip-off scheduled for 11 a.m.
This link takes you to UW Stevens Point Athletics website: Giordana drops 29 as Points shoot past Dallas