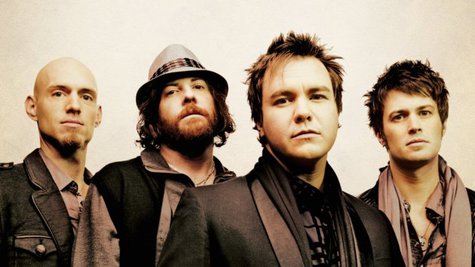 The Eli Young Band shares the screen with an intergalactic co-star in their new video for "Say Goodnight." The clip features a girl falling for a robot from outer space, and the guys in the band claim this is a first for country music.
Eli Young Band's drummer Chris Thompson tells ABC News Radio, "It's the very first science fiction country music video. We Googled it to make sure."
This video concept may seem a little out there to country fans, but Eli Young Band lead singer Mike Eli tells us that's the point.
"Yeah, we try to think outside the box when it comes to videos," he says. "We've never really been the kind of band to do the norm."
The band worked with video director Brian Lazzaro on the "Say Goodnight" video. He's the guy behind their insane asylum-themed "Crazy Girl" video too, and the band members like Brian's offbeat approach to videos.
Bass player Jon Jones says, "Those are the videos that are fun to make, you know, not so obvious."
Eli Young Band will perform "Say Goodnight" on Kenny Chesney 's No Shoes Nation tour in 2013. The trek kicks off March 16 in Tampa, FL.
Copyright 2012 ABC News Radio