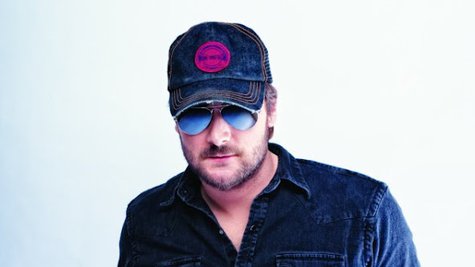 Eric Church had little to no down time in 2012 as his career reached new heights in this year.
He toured nonstop on the Blood, Sweat & Beers tour as he scored his first two #1 hits, "Drink in My Hand" and "Springsteen." His CMA Award-winning album, Chief, was certified platinum as well, but Eric celebrated some big milestones at home on top of the professional triumphs. Those include the first birthday of his son Boone . The constant motion has left Eric ready for some down time as the year draws to a close though.
" A lot of it has been exhilarating, but equally it's been a little bit draining," Eric admits. "You know, when you get to the end of the year, you just kind of want a little time to not even think about a guitar or think about a show. You just want to process what's happened, and then try to figure out what's next."
Eric will begin work on the follow-up to Chief in 2013. He's also opening select stadium dates on Kenny Chesney 's No Shoes Nation tour starting in March.
Copyright 2012 ABC News Radio