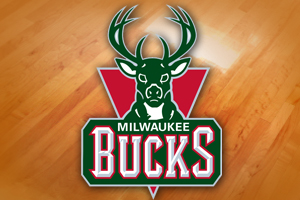 BOSTON, WI (WSAU) Larry Sanders scored 17 points and owned the boards as Milwaukee edged the Boston Celtics in overtime, 99-94. Sanders took down 20 rebounds while dominating NBA All-Star Kevin Garnett. He also came up with a critical blocked shot in the extra frame.
Monta Ellis was the scoring star, shredding the Celtics defenders for 27 points.
The Bucks claimed the final game between the two teams despite blowing a seven-point lead in the closing minutes. Milwaukee has won six of its last eight starts and Boston lost a home game for the first time in the last six games.
Paul Pierce led the Celts with 35 points. Luc Mbah a Moute scored 20 for the Bucks.
The next game for the Bucks is tonight at home against the Cleveland Cavaliers.