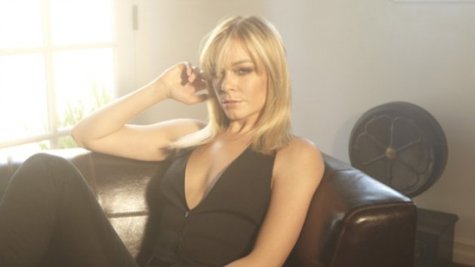 LeAnn Rimes is facing fallout from her X Factor performance of "How Do I Live" earlier this week with 13-year-old Carly Rose Sonenclar . There was speculation that Rimes was in some way impaired during the performance, but TMZ first quoted Rimes as blaming the awkward performance on Sonenclar, saying, "I was trying to help this 13-year-old girl who was having some trouble with the song."
TMZ also had a quote from Rimes' lawyer Larry Stein stating, "LeAnn was not performing the way she would normally perform, because she was on stage with a young girl."
Later, Rimes denied she made that statement to TMZ at all. She posted a message on Twitter saying, "In my 18 years of performing, I have never been anything but professional onstage. It is a shame that gossip and lies are overshadowing the performance of Carly, a very talented young girl."
X Factor judge Simon Cowell spoke with TMZ Thursday night calling Rimes' performance with Sonenclar "interesting." Cowell had a smile on his face when he told the TMZ reporter he didn't think Rimes was on anything during the performance claiming she was just "happy." Cowell added he didn't think the awkward performance with Rimes hurt Sonenclar's chances of winning. She lost out to country singer Tate Stevens .
Copyright 2012 ABC News Radio