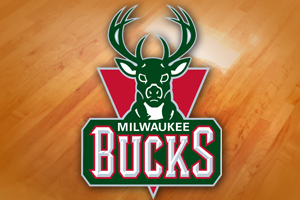 MILWAUKEE, WI (WSAU) The Milwaukee Bucks have won five-of-their-last-six, after beating Indiana 98-to-93 last night at the B-M-O Harris Bradley Center.
The game was tied at 85 with less than five minutes left when Brandon Jennings went on a personal 7-to-2 run against the Pacers. The Bucks were up by three with Jennings was fouled with 13-point-three seconds left – and he made two free throws to seal Milwaukee's victory. Jennings scored 13 in the fourth quarter, en route to a season-high 34. He hit 13-of-22 from the floor, as he scored all but two of Milwaukee's final 13 points.
Monta Ellis added 19 points and six assists, and Mike Dunleavy had 17 off the bench after he missed the last six games with a deep bone bruise in his left knee.
George Hill led Indiana with 18, as the Pacers ended a three-game winning streak. Indiana committed 20 turnovers, which led to 20 points for the Bucks, which improved to 7-and-5 at home and 13-and-10 overall.
Also, Milwaukee is now 5-and-1 against its Central Division opponents, with the only loss being against Chicago. The Bucks are now only a half-game behind the first-place Bulls in the Central, with Indiana a game-and-a-half back. Tonight, the Bucks will play a late E-S-P-N game at Memphis. Tip-off is at 8:30.