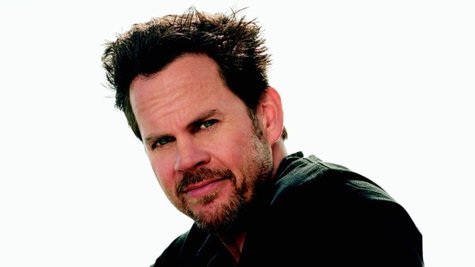 Gary Allan 's new single, "Every Storm (Runs Out of Rain)," offers a message of hope to those going through hard times. Gary has lived this song firsthand after the 2004 suicide of his wife Angela , and credits therapy and songwriting with helping him survive. Often, songwriting turned into therapy as he worked on his 2005 album, Tough All Over .
"We all laughed and said, 'That's the most expensive therapy in the world right there,'" Gary says. "We spent hundreds of thousands of dollars in there crying and trying to get a bunch of stuff on tape that I knew we were never going to use because it was so deep and so graphic."
Things eventually got better for Gary. He says, "Time will knock it out of you. But you have to want to get better too. I see some people that just kind of stay there."
Gary explains that going through therapy too helped him be able to talk about Angela and her death without falling apart. His message for anyone going through something similar: "Keep walking forward. It gets better."
"Every Storm (Runs Out of Rain)" is the lead single from Gary's new album, Set You Free , due out January 22, 2013.
Copyright 2012 ABC News Radio