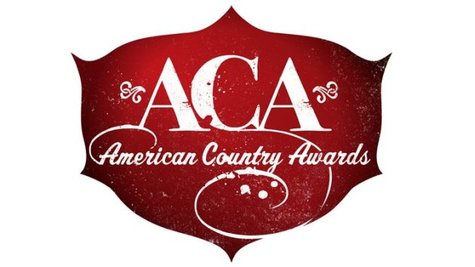 The majority of country's hottest artists have descended on Las Vegas for Monday night's Third Annual American Country Awards broadcasting live on Fox. The two-hour show features performances from the likes of Luke Bryan , Dierks Bentley , Little Big Town and Lady Antebellum , who will be making their first public appearance since Hillary Scott announced her pregnancy on Friday.
Rascal Flatts is also set to take the stage, and their lead singer Gary LeVox tells ABC News Radio the fan-voted ACAs feel like one big concert instead of a stuffy awards show.
"It's just a big party with a bunch of people you know just rocking out. So, it's a lot of fun," Gary says. "The people that employ us, you know, all the fans that give us these wonderful opportunities and jobs are the ones that voted. It's a big night."
Jason Aldean is also slated to perform on the ACAs, and he's excited to head back to Vegas one more time before the holidays. He's also looking forward to see what the American Country Awards producers and co-hosts Trace Adkins and Kristin Chenoweth come up with this year.
Jason tells ABC News Radio, "You know, the ACAs are a new show. And I think every year they've kinda dialed it in a little bit more, and it's becoming better and better every year."
Jason also likes that the ACAs recognize the touring aspect of the music industry and give a performance slot to the next generation of country superstars like Jake Owen and Justin Moore.
Says Jason, "I think you get a chance to see a lot more new artists kind of nominated for things that really don't get a lot of attention on maybe some of the other awards shows. And again it's fan voted. So, it's just a cool show to be a part of."
Keith Urban will perform with young musicians from the Grammy Camp on Monday night's show.
"We did a show a few years back and brought some of the Grammy kids who do the Grammy Camp out to sing with us, and I had such a good time with them, I thought we would do it again on the ACAs," Keith says.
The American Country Awards is also making a $25,000donation to the Grammy Foundation as part of Keith's performance.
Other stars appearing on the American Country Awards include Miranda Lambert , Lee Brice , Florida Georgia Line , Dustin Lynch , Casey James , Chris Young , Scotty McCreery , Gloriana and Lauren Alaina .
For a complete list of American Country Awards nominees, go to TheACAs.com .
Copyright 2012 ABC News Radio