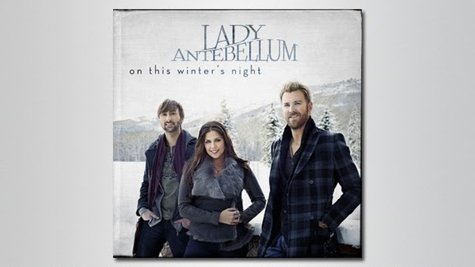 The members of Lady Antebellum all have their Christmas decorations up at their Nashville homes. Having the lights and tinsel up on time has always been a big deal for the group's Dave Haywood thanks to his family Christmases back home in Georgia as a child.
He tells ABC News Radio, "My family's tradition is to do it the day after Thanksgiving. It's literally 8 a.m. the next day you start."
Dave has fond memories of decorating while listening to John Denver 's holiday album with The Muppets, but we're thinking he might throw on Lady A's new On This Winter's Night album this holiday season.
Though their decorations are all up, Lady A's Charles Kelley and Hillary Scott admit they're not that good at taking their trees and ornaments down in a timely manner.
Says Charles, "One thing I'm horrible about is taking down the Christmas tree. I will leave that thing there for a month."
Hillary jokes that she might leave her tree up through February of 2013 but at least it's not a real Christmas tree. All three members of Lady A admit they prefer fake trees over the real deal, and Hillary prefers to have the tree pre-lit too.
"I can never get them to light up as beautiful as they already are when they're pre-lit," she says. "I kind of save myself that step too."

Lady Antebellum had professional set decorators make the stage look gorgeous for their holiday special premiering Wednesday night on GAC. The show was shot Monday night in Nashville and features their performances of "Holly Jolly Christmas," "Silent Night" and "The First Noel" among other songs from On This Winter's Night.
Copyright 2012 ABC News Radio