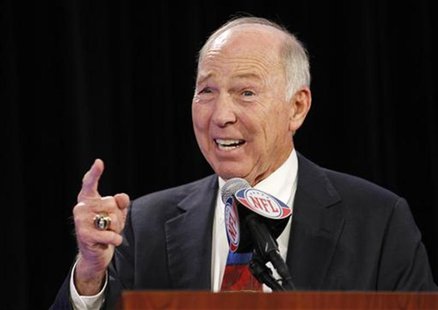 MADISON, Wis. (WSAU) - Hall of Fame quarterback Bart Starr was said to be okay after collapsing at the end of a speech he was giving in Madison earlier today.
Witnesses say the 78 year old former Green Bay Packer spoke for about 45 minutes this morning, but near the end of his presentation, he paused for a few seconds, then collapsed on the stage. Medical personnel showed up at the Monona Terrace Community and Convention Center and evaluated him briefly. Starr left with his wife in a limousine headed for the Dane County Regional Airport.
Starr's speech was the keynote address for the Wisconsin Housing and Economic Development Authority's conference in Madison. Starr led the Packers to six divisional crowns, five NFL championships and two Super Bowls in the 1960s. He has served as a motivational speaker for dozens of gatherings around the country since then.