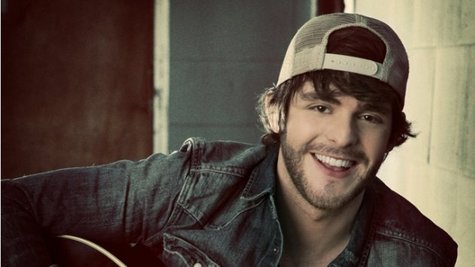 Newcomer Thomas Rhett has hit the #1 spot on the iTunes Country Albums chart with his debut, self-titled EP. It features his debut single, "Something to Do with My Hands" as well as his brand-new release "Beer with Jesus." Getting this shot at country stardom is a dream come true for Thomas, and he doesn't take the opportunity lightly.
"There's a lot of people out there that spend their entire lives trying to do this, and a lot of them might never get that shot to actually do it professionally," Thomas tells ABC News Radio. "I just consider myself so blessed to be able to do something that I love doing."
Despite this first brush with success, Thomas still isn't convinced he's a good songwriter. He says, "I consider myself a person that gets together with good songwriters. I'm more of a melody man than I am a lyricist."
Thomas is currently on the road with Toby Keith 's Live in Overdrive tour with shows in St. Louis and Chicago this weekend.
Copyright 2012 ABC News Radio