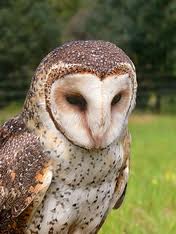 OCONOMOWOC, Wisc (WSAU) Two teenagers will spend the next year-and-a-half on probation for stealing a popular owl from a rehabilitation center near Oconomowoc.
Dilan White and Matthew Kuhlemeyer, both 18 from Dousman, each paid $6,500 in restitution before striking a plea deal. They escaped felony burglary convictions, and were found guilty of misdemeanor trespassing, theft, and criminal damage. In addition, White's lawyer expects a civil suit against his client, due to threats that White and his family had received.
The two teens stole Dakota-the-Owl last year from his cage at the Wildlife-in-Need rehab center. They showed it off at a party and on Facebook, where they gave themselves away to police who routinely monitor those sites. Dakota then escaped – and that launched a search that lasted several weeks before the owl was discovered on a nearby porch in poor health.
During the probation, Waukesha County Circuit Judge William Domina ordered the teens to perform 80 hours of community service, maintain absolute sobriety, and get a drug-and-alcohol evaluation.
The judge said he did not believe the two meant to injure Dakota, but he said it was a quote, "bone-headed" thing to steal him.