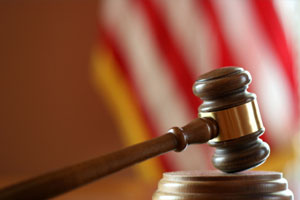 MADISON (WSAU) An innocent plea has been entered for a Fitchburg woman accused of stabbing her six-year-old daughter seven times.
30-year-old Tasha Harmon waived her right to a preliminary hearing yesterday in Dane County Circuit Court. Judge David Flanagan ordered her to stand trial, and he entered an innocent plea to her charge of attempted homicide. The next step in the case is to set a trial date, but no further court proceedings were immediately scheduled.
Prosecutors quoted Harmon as saying that she heard voices and conducted a "spiritual cleaning" of her house, just before she stabbed young Adrianna Harmon on August 13th. The girl suffered a punctured lung, as well as back and chest injuries. The mother then stabbed herself in the chest-and-throat. Police quoted Harmon as saying she tried to kill both her daughter and herself, but neither happened.
Adrianna was released from a hospital on Monday, and she's now in the custody of Dane County human service workers.