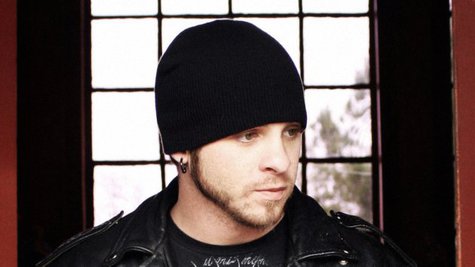 Brantley Gilbert has stayed true to his Georgia roots even though he's one of country music's hottest new stars. In fact, Brantley is almost finished building a new house on his property located between Jefferson and Maysville, GA where he grew up.
Brantley says, "It's my dream house. It's everything I wanted, and it's not huge."
Brantley won't get to spend a whole lot of time at his new home since he's keeping up a hectic tour schedule these days. He's actually playing a show an hour from his house in Atlanta this weekend.
"I'm driving in, playing the show, and leaving to go to North Carolina," Brantley says with a laugh. "So, I won't even see my house. "
When he does get home, Brantley prefers to hang out with his parents or go riding with his motorcycle buddies. It all keeps Brantley in touch with his history as he tours the country.
Says Brantley, "I don't feel like I've changed a bit on a negative sense I hope. I've changed some other things for the better. Me personally, I don't think I've fallen off or left my roots at all. I hope not."
Brantley's opening those shows in Atlanta and Charlotte, NC for Toby Keith this weekend.
Copyright 2012 ABC News Radio