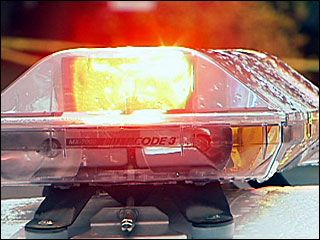 WISCONSIN RAPIDS, Wis (WSAU) – Two men are free on bond today following a fight at a home Wednesday night is Wisconsin Rapids that involved a firearm.
Police Lieutenant Brian Krzykowski says a 37-year old Reedsburg man and a 36 year old Wisconsin Rapids man got into an argument at a home that turned into a fight, that eventually lead to the shooting. "This was something that the two of them worked up to. It was an event of their own making."
The two were having an argument when the Rapids man kicked the Reedsburg man out of the house and locked the door. The Reedsburg man kicked the door in, which lead to the shooting.
Krzykowski says the Rapids man now faces two charges of use of endangering safety with a dangerous weapon. "The first count is being armed while intoxicated, and the other is for discharging near another human being." The Reedsburg man faces charges charges of disorderly conduct, criminal damage to property and assault.
Both men signed signature bonds yesterday and are free until an initial appearance where charges will be formally filed. Their names are being withheld until that appearance.