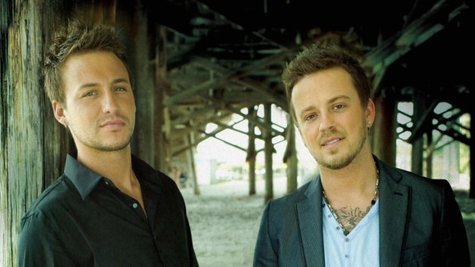 Love and Theft 's hit song, "Angel Eyes" has been downloaded more than 500,000 times, which means it is now certified gold by the Recording Industry Association of America. The certification is a big moment for the duo's Eric Gunderson . He says, "Ever since I started playing music, it has been a dream of mine to have a song or album go gold."
Eric's duo partner Stephen Barker Liles adds, "Holy Moly! We are so excited about our first ever gold single. Anytime people spend their hard earned money, it's an honor and we are truly humbled."
"Angel Eyes" is included on Love and Theft's self-titled album, in stores now.
Copyright 2012 ABC News Radio