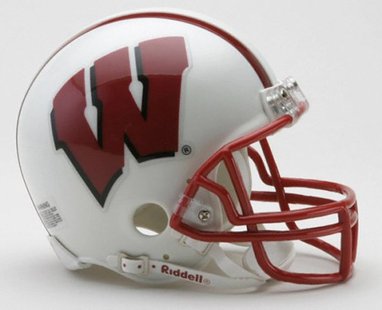 MADISON, WI (WSAU) The Wisconsin football team will practice in full pads today for the first time since their pre-season camp opened on Monday. That should give the coaches at least a somewhat better idea of what their depth charts might look like for the Badgers' opener on September first against Northern Iowa.
Fifth-year senior Robert Burge is the top choice at the moment to replace the departed Kevin Zeitler at right guard. But he's getting strong competition from sophomore Kyle Costigan. Burge, a walk-on from Holmen, has been a reserve for three years and has yet to start for the Badgers.
He says he has hit the weight room, where he had a good summer bulking up. Costigan was moved to guard this year, after playing at the defensive tackle spot until last spring.