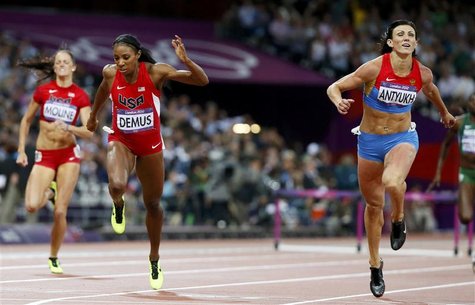 LONDON (Reuters) - Russian Natalya Antyukh secured the Olympic women's 400 meters hurdles gold medal on Wednesday when she dug deep to hold off American Lashinda Demus.
Antyukh, who won bronze in the 400 meters in Athens in 2004, came into the race as the fastest this year and surpassed that by clocking a personal best of 52.70 seconds.
World champion Demus (52.77) tried valiantly to close in the final strides with Czech Zuzana Hejnova taking bronze in 53.38.
(Reporting by Justin Palmer; Editing by Ed Osmond)