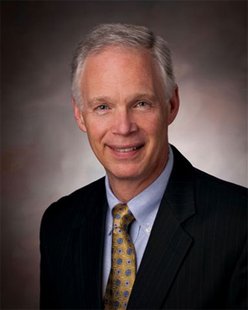 MADISON, WI (WTAQ) - Republican U.S. Senator Ron Johnson says he will not divulge who he is voting for in next Tuesday's GOP primary for U.S. Senate.
Johnson also he will not endorse a candidate because he will back the winning nominee.
Johnson came from the private sector and defeated long-term sitting Democrat Russ Feingold two years ago with support from the popular Tea Party.
Tommy Thompson, Eric Hovde, Mark Neumann and Jeff Fitzgerald are on the ballot.
The winner will take on Democratic congresswoman Tammy Baldwin. Johnson made the comments following a luncheon in Madison hosted by wispoltics.com.